Zebra Browser Print is used with the Zebra ZD410 tag printer to print tags in Lightspeed Retail and it installs its own self signed certificate in Google Chrome. Due to the certificate from Zebra being self signed, Google Chrome will warn the end users about this fact and can prevent the certificate from properly being used which will cause Zebra Browser Print to not function properly with Lightspeed Retail.
To correct this issue from occurring, please follow the below steps.
Open Google Chrome.
In a new tab, enter the following command "

chrome://flags/#allow-insecure-localhost" and hit Enter.
In the top option named "Allow invalid certificates for resources loaded from localhost", click the drop down box.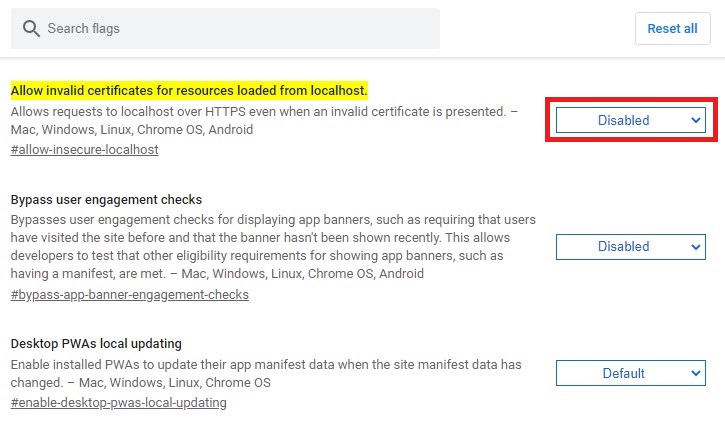 Click "Enabled".
In the lower right hand corner of Google Chrome, click "Relaunch".
Google Chrome will close itself and then automatically reopen itself.

Continue to print tags as you normally would in Lightspeed Retail.