Provisioning the Inventory Application
After installing the Revel Inventory application on the iPod/iPad/iPhone, you must attach the application to your URL.
Open the Revel Inventory application.  Fill in the requested 3 pieces of information: The URL is the same URL used for your management console.  You must enter the entire URL ending in .revelup.com. Your login and password will be the credentials you use to login to the management console.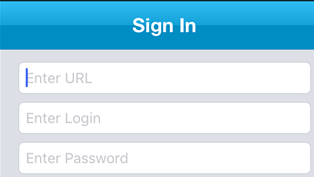 Select your establishment and click Next.
Confirm you selected the correct establishment.
The configuration and database will download.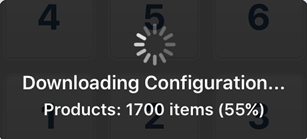 Select the station you would like to use for the physical inventory.  Unlike the image below, you will see station(s) labeled "Inventory1", Inventory2", etc.