If you have added "a Seat" to your existing QB POS Desktop software license, follow these steps to sync the number of users in your software.
Open Point of Sale
Open QuickBooks Point of Sale Desktop on your server workstation and open your company.
The options to sync your license are ONLY on the POS Server workstation and therefore can only be performed on the POS server workstation.
Click Help
Click the Help option in the Menu Bar.  The location of the Help option will vary depending on the version of POS. 
Highlight "Manage My License"
Click "Sync License Data Online"
A window will appear letting you know that the sync is occuring.
The following window will appear:

You can verify your license has been updated by clicking on:
Help / "Manage My License" / "Buy Additional User License"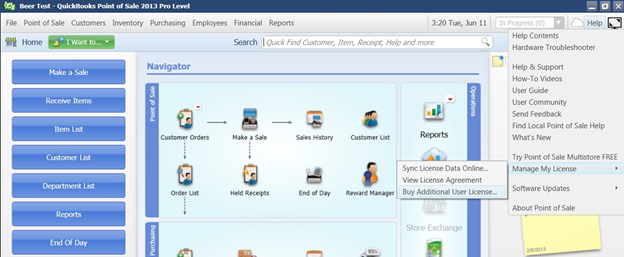 The following window will reflect how many licenses you have (as indicated by the red arrow). Click "Cancel" to exit this screen.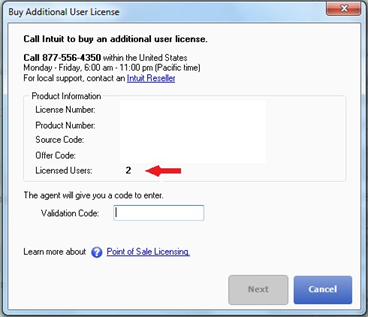 ---